Yuzu that's nice to receive a Yuzu sushi Gift Card !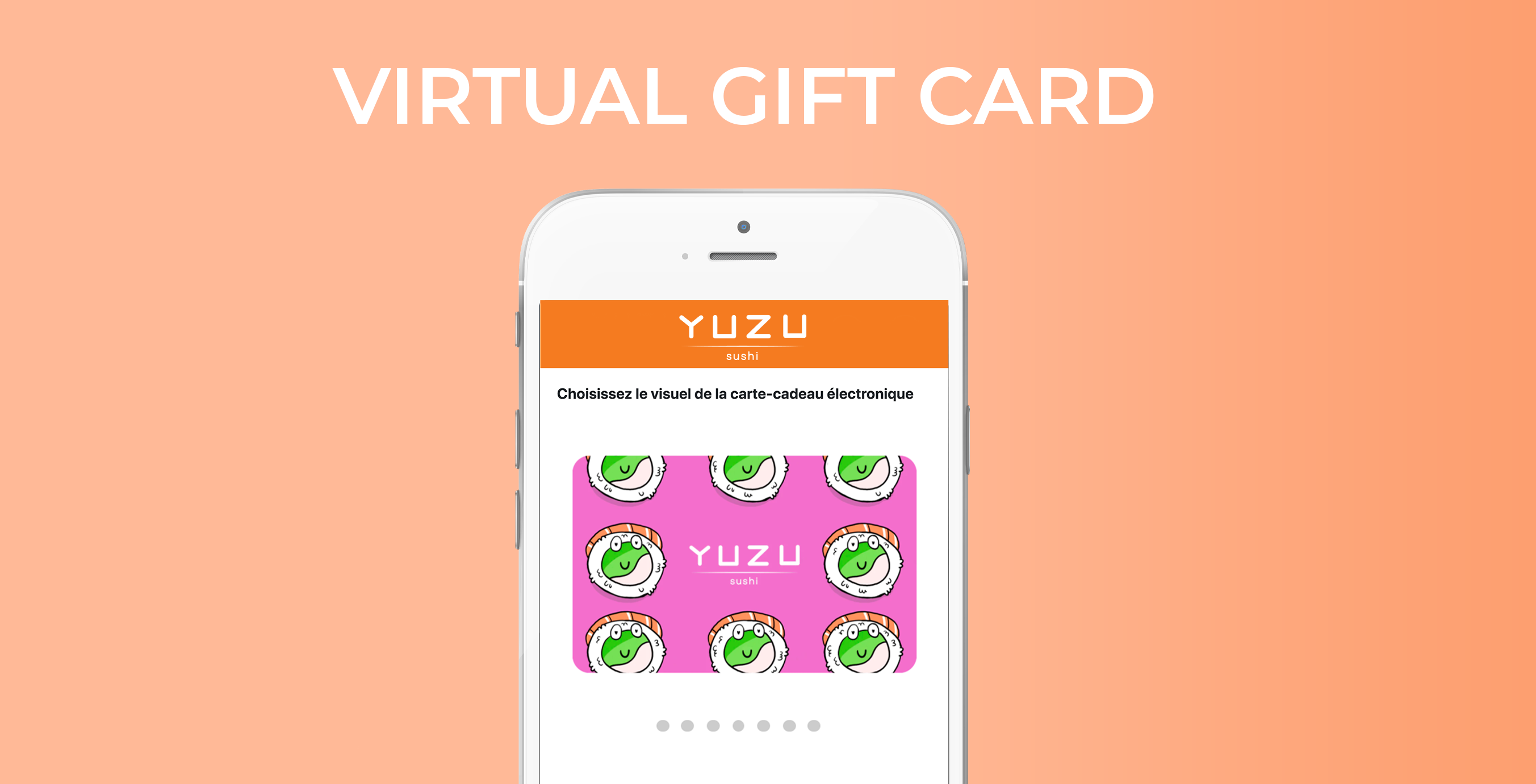 Our New Virtual Gift Card is just
P-E-R-F-E-C-T !
Select your favorite design
Choose the amount to offer
Add a personalized message
Receive the gift card through
the magic of email or send it
directly to your favorite
human!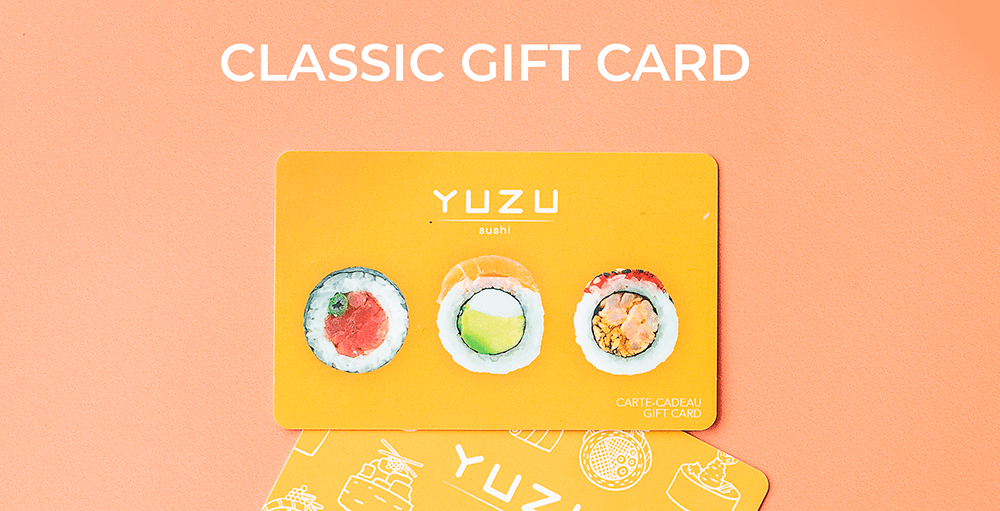 You prefer the classic ones?
We also have beautiful gift cards in restaurants.
Drop by and see us!